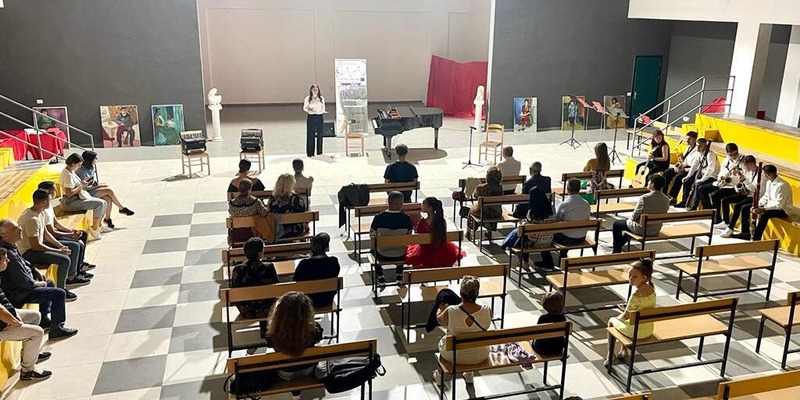 Overview
EarPieCe is a project that focuses on analysing popular music repertoires in Italy, Albania and Montenegro, from the Baroque period to this day, with the aim of discovering possible similarities, which will be the basis for future music production, establishing the cultures of territories involved in an integrated system. 
Furthermore, repertoires of popular music, worthy of great cultural, sociological and artistic interest, are connected to a common musical network, aimed at assessing territorial features and common traditions.
On September 17, the first of five concerts to be held within this project was launched. Many young talents participated in this concert both in song and instrumentation, which played part of the repertoire of Albanian folk music for years.